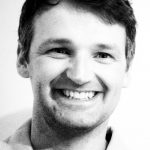 Dr Cameron Lindsay - Director
Cameron began his physiotherapy career in Coventry in 2001 and began specialising in neurological rehabilitation in 2003. In 2005, he took up a senior role in Neurological Rehabilitation in Birmingham and undertook training in botulinum toxin injections, thermoplastic and 'soft and scotch' splinting, and Functional Electrical Stimulation (FES).

He completed a Post Graduate Diploma in Neurological Rehabilitation at the University of Western Australia in 2006. He was the lead researcher and co-ordinator of the EUBoSS trial investigating the early use of Botulinum Toxin in post stroke spasticity.

He trains clinicians in spasticity management and injection localisation techniques using ultrasound and has co-written a textbook on the subject. He has delivered post-graduate teaching modules at Keele University, Coventry University and Ulster University.

Cameron has published and presented internationally on the subject of spasticity and contracture management including being the lead author of a Cochrane Review and contributing to the RCP Stroke Guidelines (Fifth Edition).

He currently divides his time between his post in the NHS and his private practice.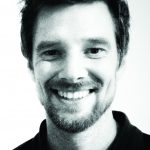 Josh Kwant - Director
Josh qualified as a physiotherapist in 2004 and his interest in neurology began during a rotational post in a large teaching hospital in Glasgow.

From 2006 he has specialised in neurological rehabilitation in Glasgow and Belfast with time spent working across acute neurology units, general neurological rehabilitation, spinal injuries, and stroke rehabilitation.

He has specialist training in adult and advanced Bobath, FES for the lower and upper limb, Kinesiotaping and is an accredited PD Warrior instructor. He also has extensive respiratory training and experience. In addition to his current post as a stroke specialist with an NHS Community Stroke Team Josh has a special interest in functional neurological disorders.

Josh has worked as part of the AVERT (stroke rehabilitation) trial as an assessor and presented at the Irish and Northern Irish Stroke Conferences. He is an associate lecturer at the University of Ulster as part of the Neurological Rehabilitation undergraduate module.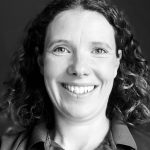 Joanne McCumiskey - Specialist Neurological Physio
Joanne graduated from the University of Liverpool as a Chartered Physiotherapist in 1999, spending a couple of years working in her home county of Yorkshire, before travelling the world and falling in love! She moved to Northern Ireland and began to specialise in rehabilitation and Stroke in 2003. Joanne worked extensively in the acute hospital rehabilitation and Stroke wards in the Belfast area.

Following the birth of her three children, Joanne left the NHS and began to work privately for NeuroPhysio at Home. Joanne has specialist training in adult and advanced Bobath and has a keen interest in rehabilitation and exercise for neurological and long term conditions.

When not treating patients, Joanne combines a busy family life with netball, football coaching, CrossFit and singing in a choir.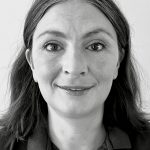 Gill McComiskie - Specialist Neurological Physio
Originally from Portrush, Gill moved to Edinburgh to train as a physiotherapist at Queen Margaret University. She worked for 17 years as a physiotherapist for NHS Lothian specialising in Stroke (acute and rehabilitation) & Elderly Rehabilitation with experience in a wide range of neurological conditions and aquatic therapy. Leaving the NHS was a big step, but for a better work-life balance after becoming a mum, Gill started work with a private physiotherapy practice in Scotland. With her second child coming along Gill and her family moved back to Northern Ireland, settling in Co. Down. During the pandemic Gill worked for NHS Track and Trace before jumping back into the world of physiotherapy with Neuro Physio at Home in 2021.

Gill loves building up a relationship with her clients and their families/carers. She believes that communicating openly, collaborative working and having fun is the best way to work together with her clients.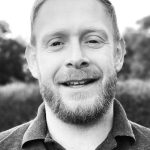 David McGrew - Rehabilitation Instructor
David started working as a Physiotherapy Technical instructor in 2017 for the NHS. After a short time in post, he found his interest working with people with Neurological deficits growing. In 2019, he joined the Neuro Physio at home team as an associate and began working as a Rehabilitation Instructor. This is when his passion started to develop for all things Neuro.

Completing Level 2 in PD Warrior in 2021 allowed him to upskill, increase his knowledge and understanding of Parkinson's along with the benefits of the PD warrior exercise philosophy. He is currently undertaking the Level 4 Strength & Conditioning coaching certificate in order to add to his portfolio to deliver specialised and tailored exercise plans to benefit people living with neurological conditions, help improve their mindset and ultimately aim to enhance their quality of life.

"if it doesn't challenge you, it won't change you"

Outside of work he enjoys the Great Outdoors, the gym, food and dog training.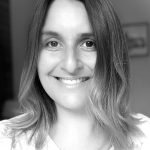 Lauren Kwant - Practice administration
With a background in physiotherapy Lauren has been involved in Neuro Physio at Home since 2017 in a non-clinical capacity. Lauren combines this with her work as an HCPC registered art psychotherapist with a passion for the role of creativity in holistic health and wellbeing.