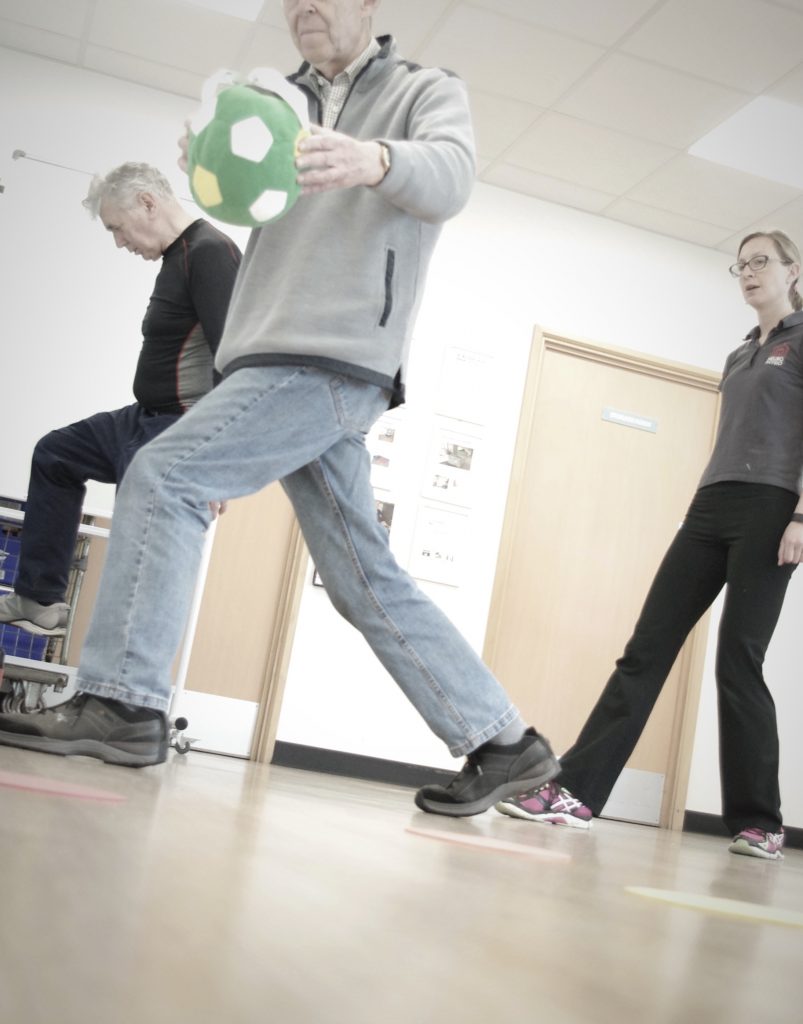 We offer a comprehensive face to face assessment which involves a discussion about your condition and an appropriate physical examination. This is usually undertaken in your home but alternative venues can be arranged at your request. A full assessment usually takes about an hour and from this assessment the therapist will discuss what role physiotherapy might have in the treatment of your condition and an agreed set of goals can be established.
Treatment is led by assessment findings and your individual goals but may involve:
Movement re-education
Therapeutic exercise
Spasticity managment
Kinesiotaping
Condition-specific advice & education
Carer training and advice
Functional rehabilitation
Balance re-education
Gait re-education
Orthotic advice
Liaison with other therapy providers
Functional electrical stimulation
We currently run a PD Warrior exercise in Tesco Knocknagoney Community Room on Thursdays from 1.30 – 2.30pm. This is a high intensity exercise class specifically developed for people with Parkinson's disease that aims to slow down the progression of the condition. Click here for more info on this class.
We are hoping to expand our neuro-specific exercise classes to other venues and for other neurological conditions. Contact us for more info.